The Netherland's first energy-neutral station is a fact
Published on
23 December 2021
Congratulations, Delft, with Delft Campus station, the first energy-neutral railway station of the Netherlands! The totally renewed station was officially opened on Monday 20th December. We are proud, together with the other parties involved, to contribute to this sustainable new step. The station roof generates all energy needed by the station the year round. Delft Campus paves the way for the sustainable approach of stations in the Netherlands that will be provided with a roof.
The station also has a new entrance and counts two new platforms, and four elevators that make the station better accessible. A new tunnel for cyclists and pedestrians makes it easier to access Delft University.
ProRail expects a huge growth of passengers at Delft Campus station in the years to come. Four trains per hour in each direction pass the station at the moment. This may increase to six trains an hour in 2025. This stimulates sustainable transport between the cities of Leiden and Dordrecht and fits the sustainability ambitions of both Dutch Railways and ProRail.
It is fantastic to see that we have been able to deliver what we promised at the end of 2018. This makes me proud.
A special roof
What makes the roof of Delft Campus station so special is that the roof itself consists of solar panels. This construction is highly different from laying panels on a roof. The 810 panels have been completely optimised for generating energy. The energy yield will be 200 megawatt per year on average, which is equal to the use of 70 households per year. This is more than enough to compensate the annual energy consumption of the station systems such as elevators, led lighting, public address system, passenger information, ticket checks, etc.
Ready for the future
We were responsible for the construction of the roof, including solar panels and the connection to the power grid. In the design and construction of the station, we have taken future developments into account, such as delivering electricity back to ProRail's own network or local storage of electricity. The cable pipes under the track bedding are available!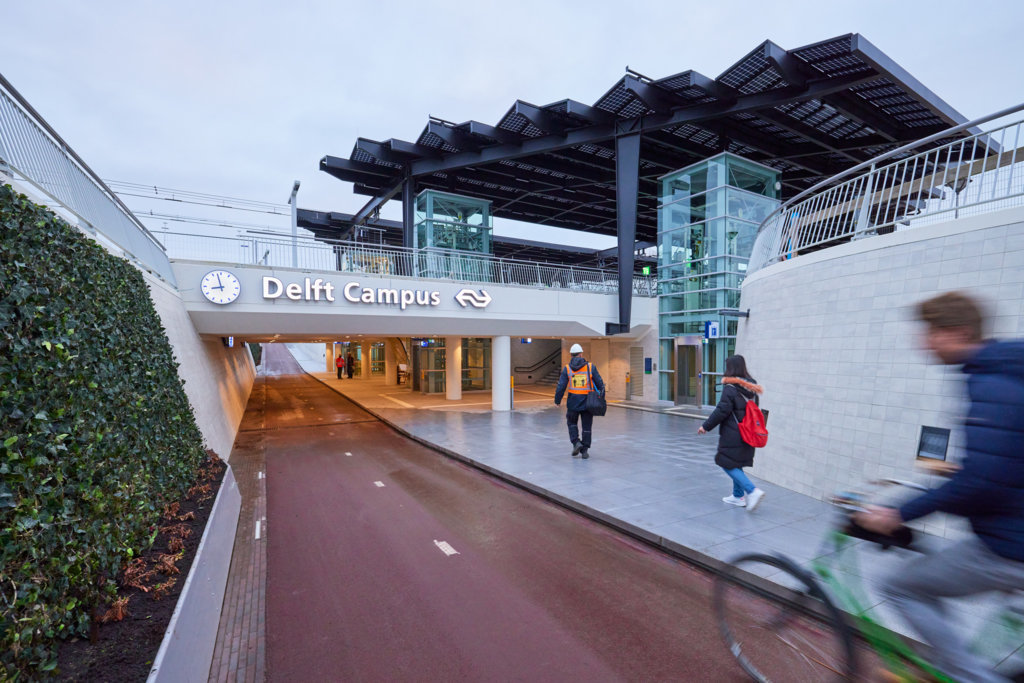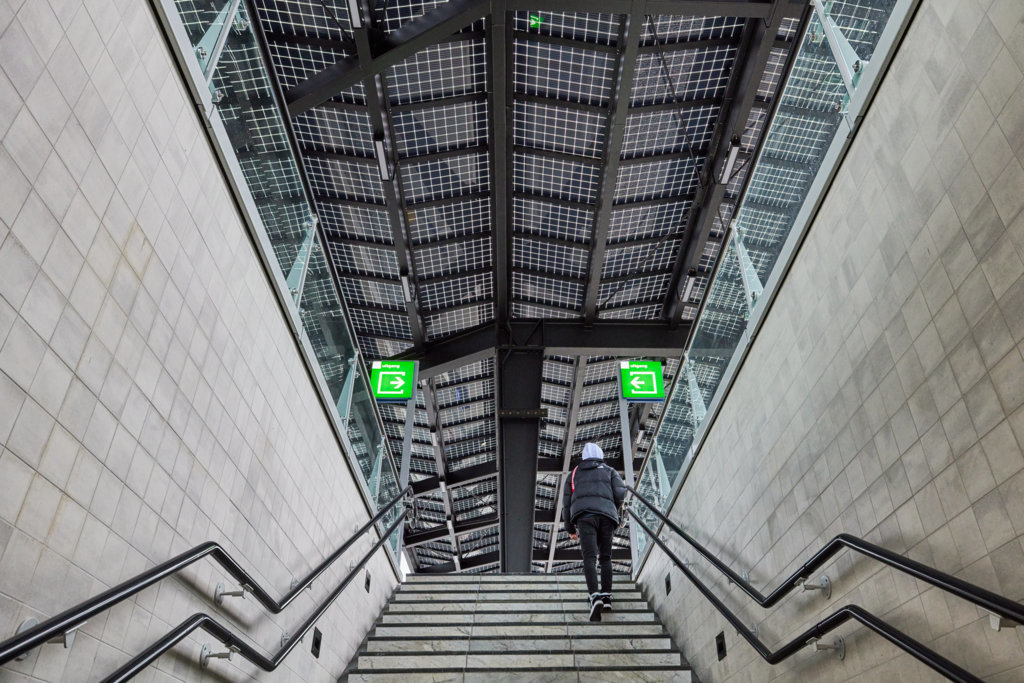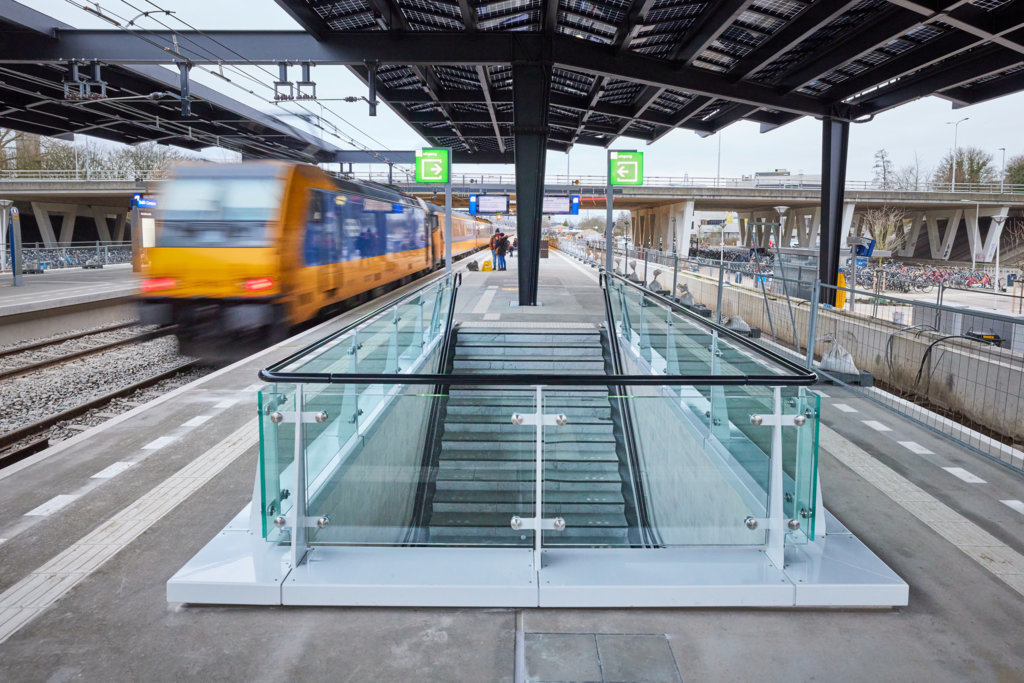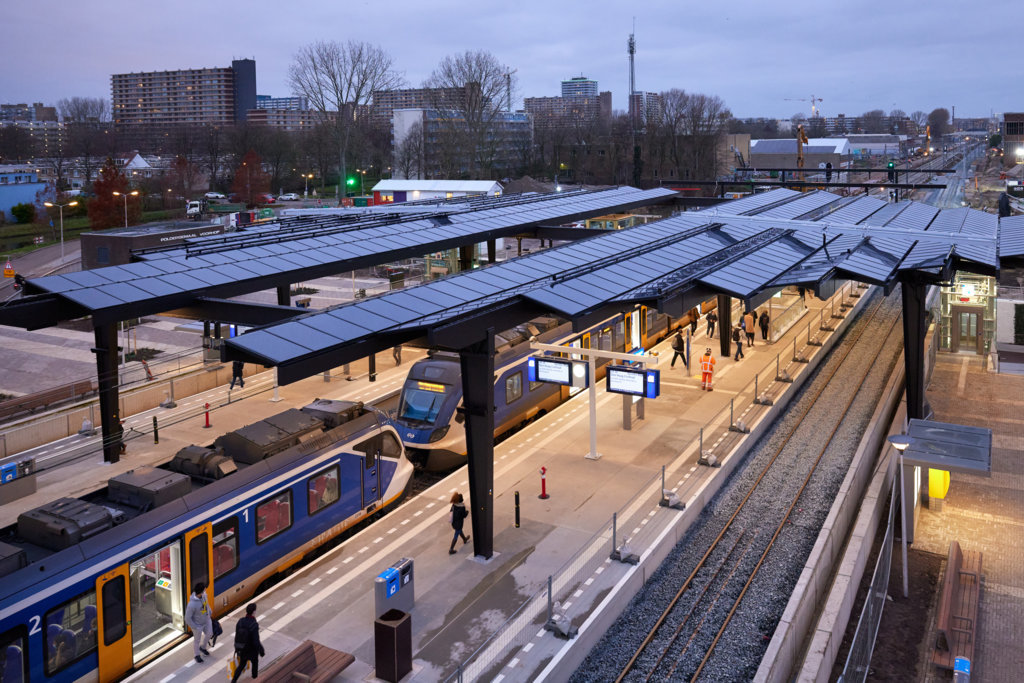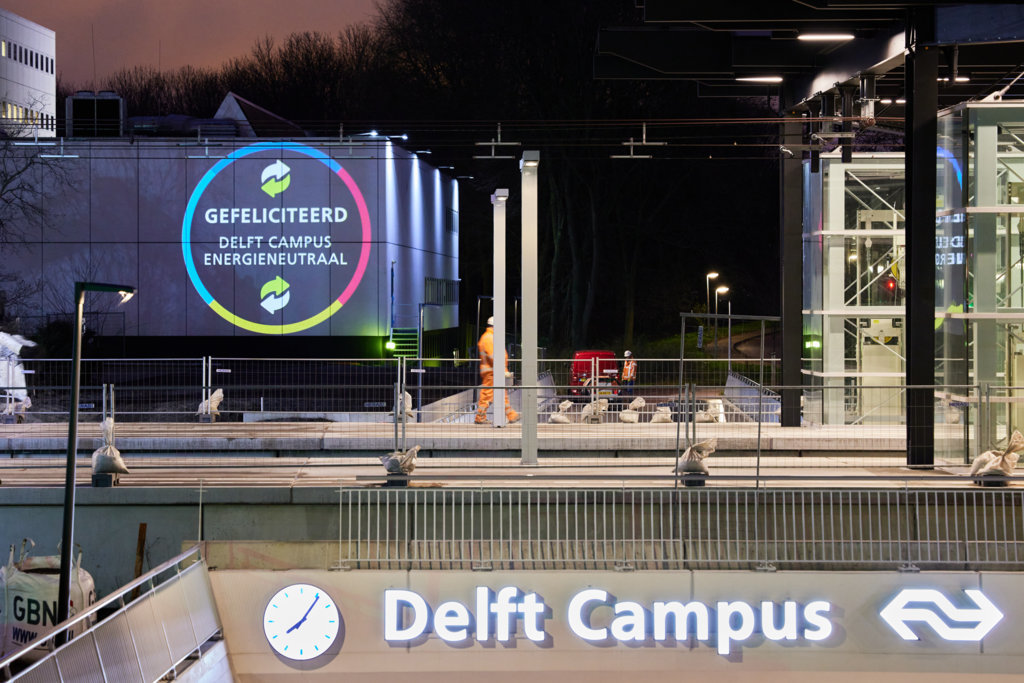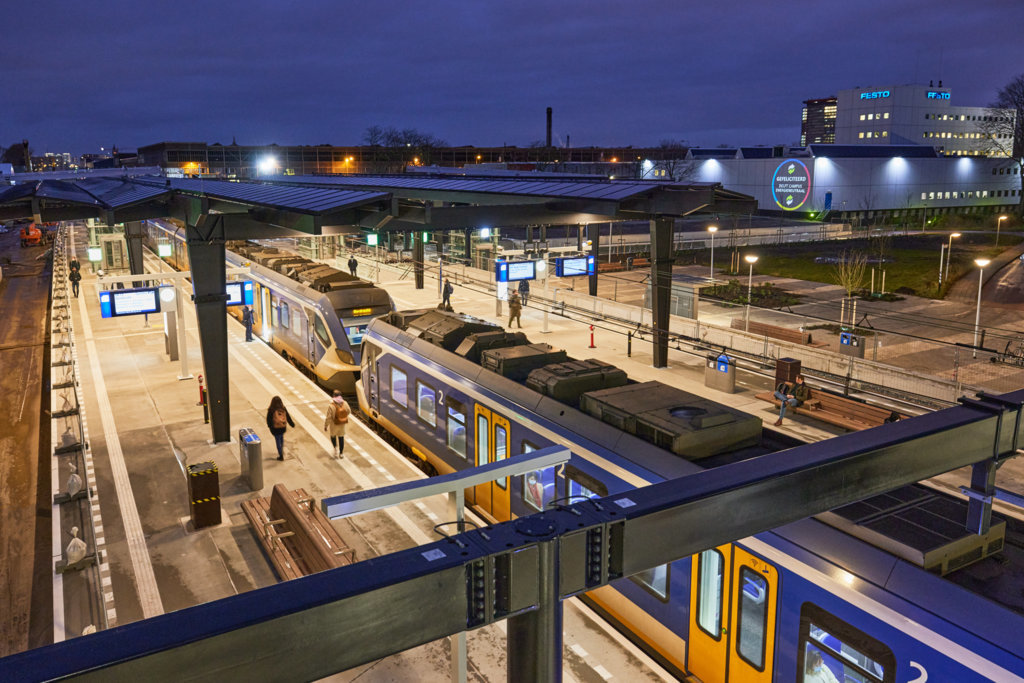 Cyclists have a good view on the solar roof
When climbing the stairs you directly see the impressive solar roof
Solar roofs protect passangers from rain
Congrats Delft with this iconic station!
A nice view on the station, roofs and platforms
High-Frequency Rail Transport
The project is part of the High-Frequency Rail Transport Programme Rijswijk-Rotterdam. We are doubling the tracks between Rijswijk and Delft Campus anticipating the passenger growth. The network will allow for higher train frequencies.