Replacing the main rail-mounted brake 2
At the Kijfhoek classification yard the freight cars coming from the port of Rotterdam are assembled into trains with many destinations throughout the Netherlands and the European hinterland. The trains are assembled using a hump process.
A locomotive pushes the trains to the top of a hill after which they are sorted using an automated system. Kijfhoek has a double-track hill with branches leading to 43 classification tracks. Each year the yard processes tens of thousands of trains and the Kijfhoek tracks are subjected to highly intensive use. The hump system, which was put into use at the end of the nineties, is long overdue for renovation.
Replacing the main rail-mounted brake 2 – or master retarder 2 – was a very special job. Strukton Rail carried out this work from May 1 to 11, inclusive, under contract to ProRail. With success. The hump track was put back into operation with time to spare.
Unique approach: "I don't believe in silos"
A unique project demands a unique approach. Willem Franken, Project Manager ProRail, looks back on the collaboration with Strukton Rail with a great deal of satisfaction. "ProRail, as well as Strukton, had the highly specific knowledge required to do the work. They were able to connect together. One was unable to do without the other; I don't believe in silos. You have to bring everything together and then carry out the work."

"Specifically this meant, for example, that the knowledge of the civil works construction supervisor and that of the ProRail inspector was pooled. The structural component, such as the frame and the retarder, was jointly evaluated. Joint conclusions were also drawn from the test results. The knowledge gained during the renovation of master retarder 1 in November of last year proved to be invaluable. Both organisations have a high learning capacity."
Joint interest
"This team also stood out due to the fact that ProRail's people, at the inspector's level, were not afraid to get their hands dirty. Everyone rolled up their sleeves." Massimo Parisi, Project Manager Strukton Rail, is familiar with this: "While the client – contractor role was clearly there, it was really invisible. A construction team had been assembled that acted and tackled problems together. I am a proponent of this approach. The financial aspect then takes on less of a leading role because you both have the same interest: to ensure the project succeeds."
Confidence
Willem: "Joint responsibility was not only evident in the work itself, but also in the project's leadership. I told Massimo that whenever I was absent he would be in charge. Confidence in one another's ability is very valuable. Using everyone's strengths in terms of their skills or the technology they have mastered. Confidence also means that you can express yourself openly towards one another about things that are not working as smoothly. This will get you even further."
Challenge
Willem: "The biggest challenge for me was to have everything back in service on time. Are we capable of working together at the same level of energy for eleven days in spite of the inevitable setbacks or poor weather conditions? Eleven days of effort, dedication and resilience… There was a lot riding on this, but now I know what I can expect from everyone and what everyone is capable of. I would not hesitate to take on another similar project with this team and that possibility is not all that farfetched. Pursuant to recommendations and models there is the possibility that the frames of six group retarders will need to be refurbished at the beginning of next year."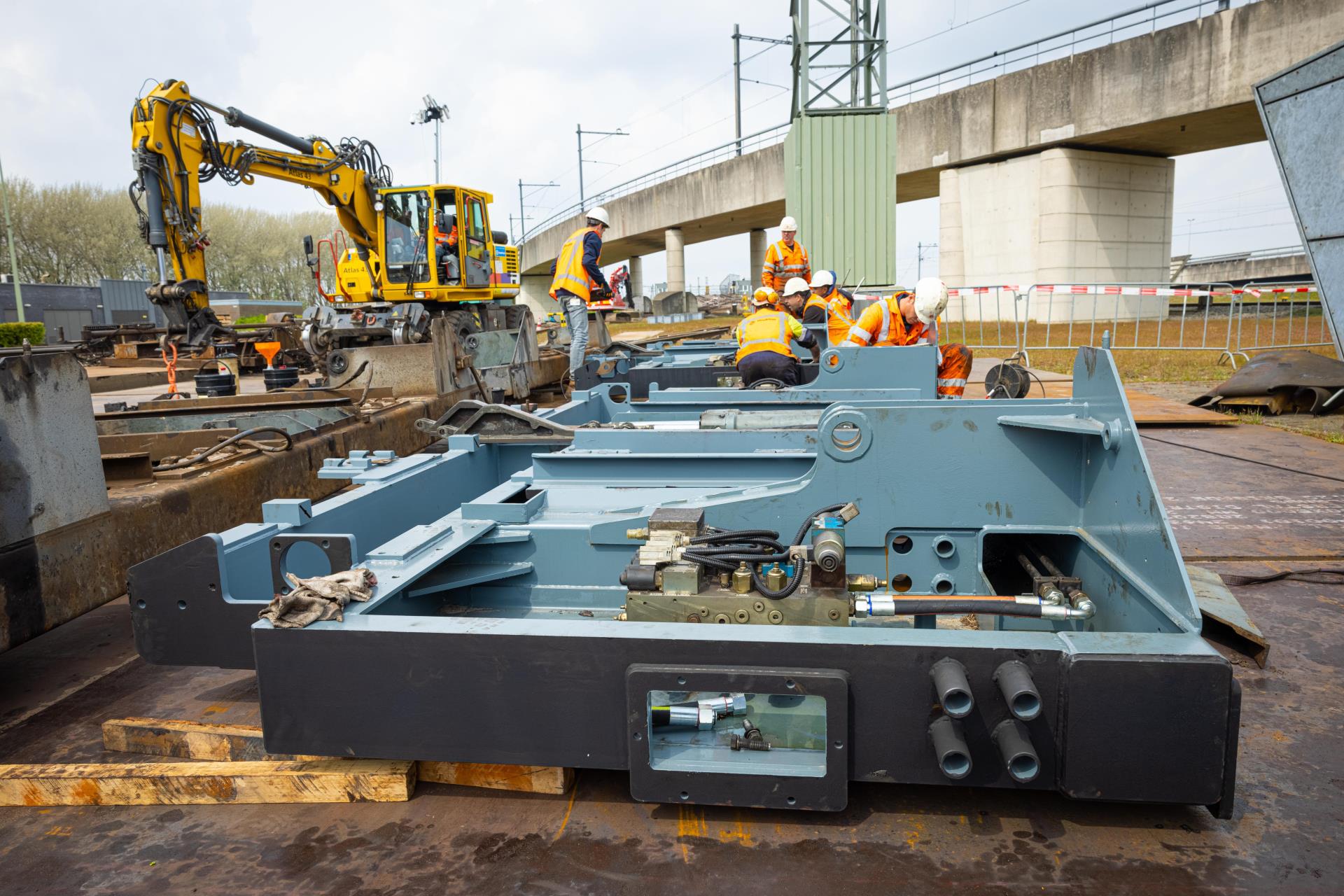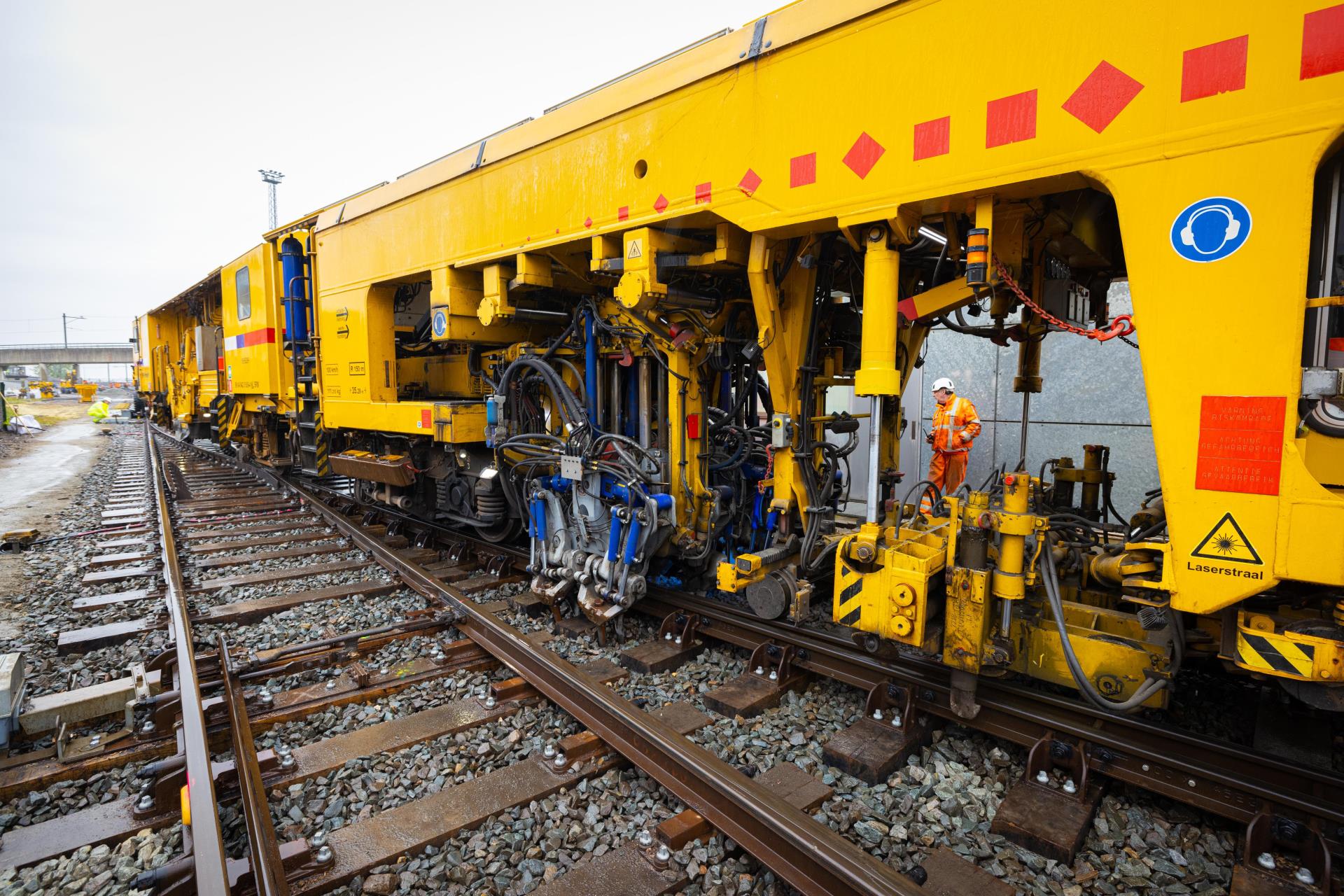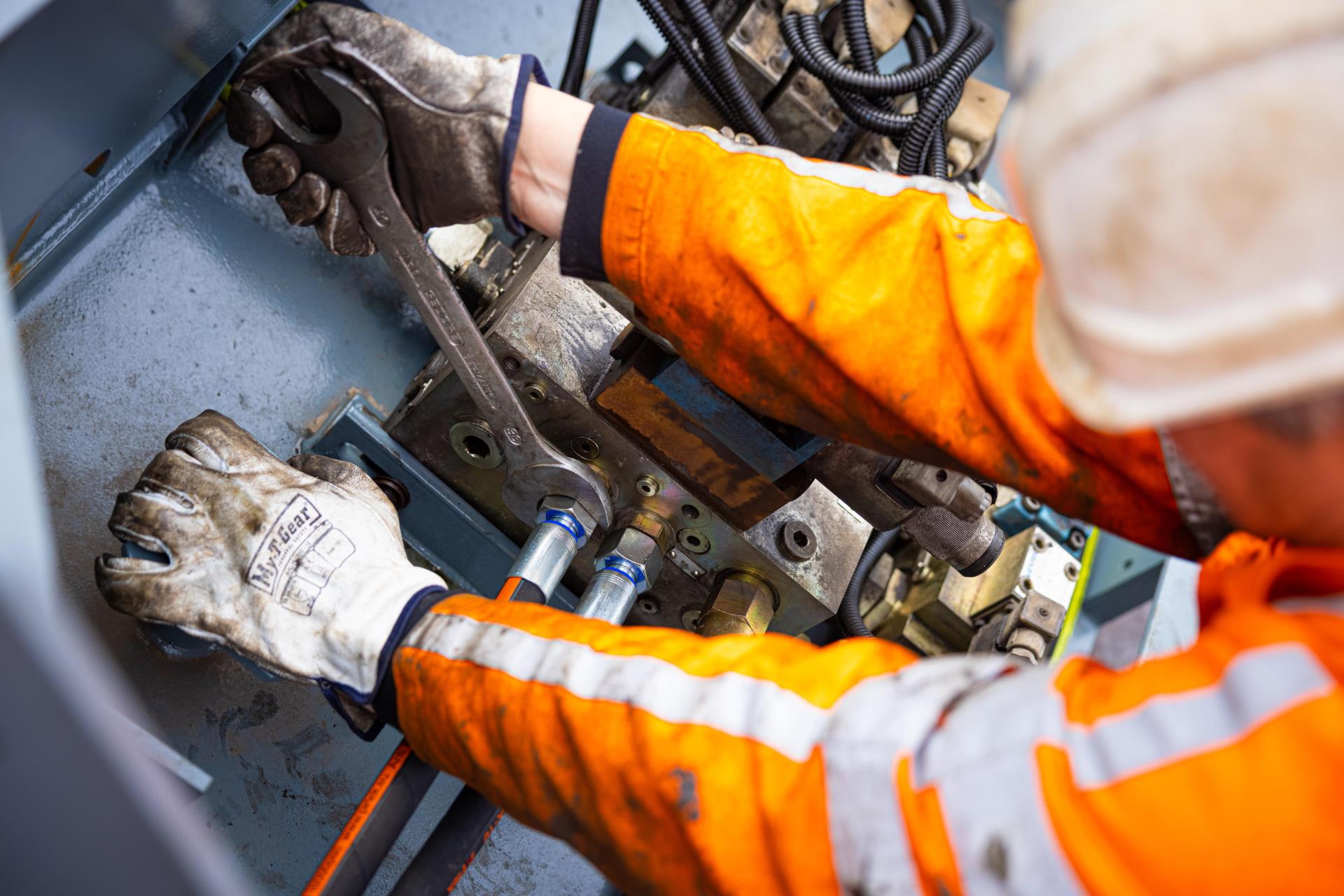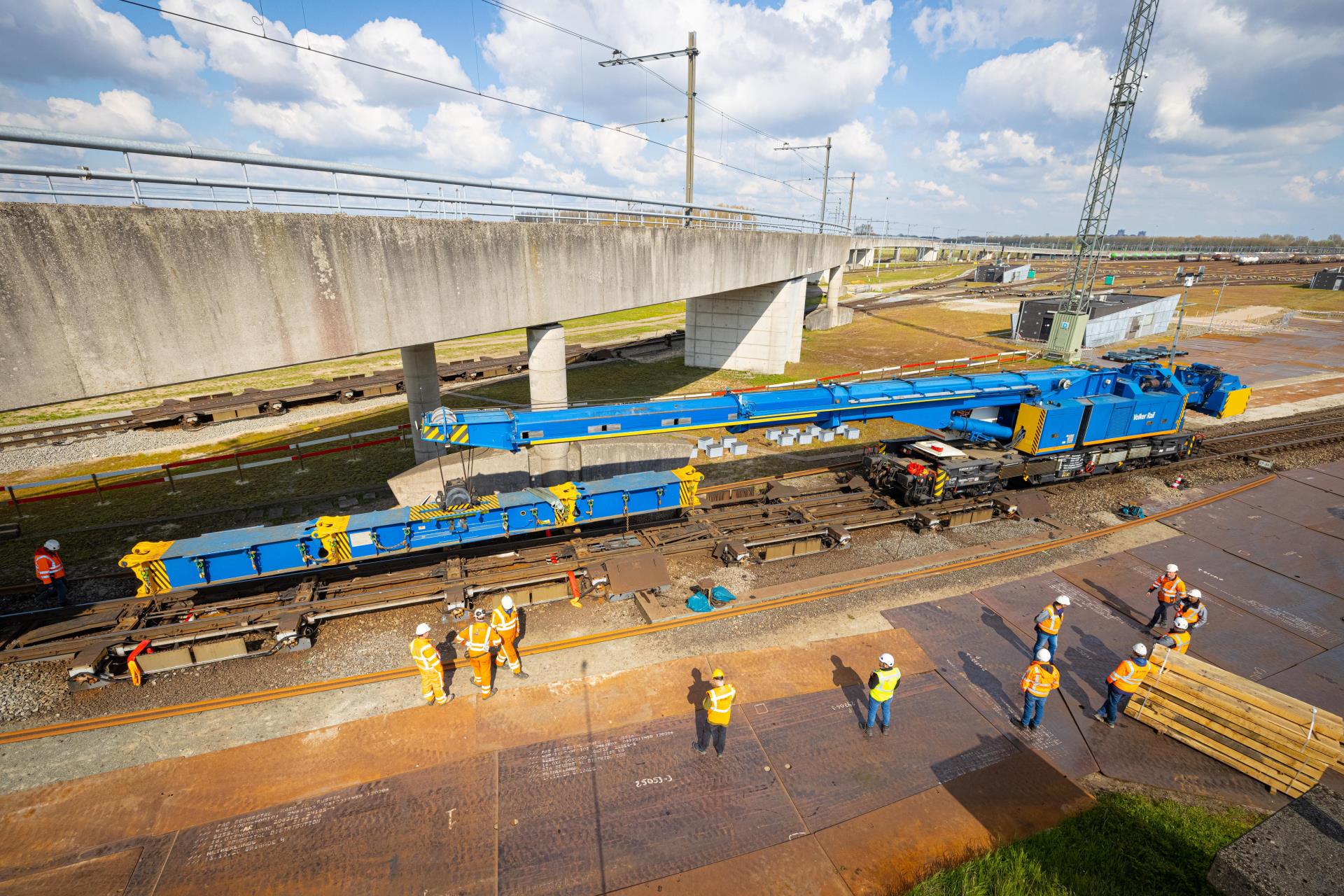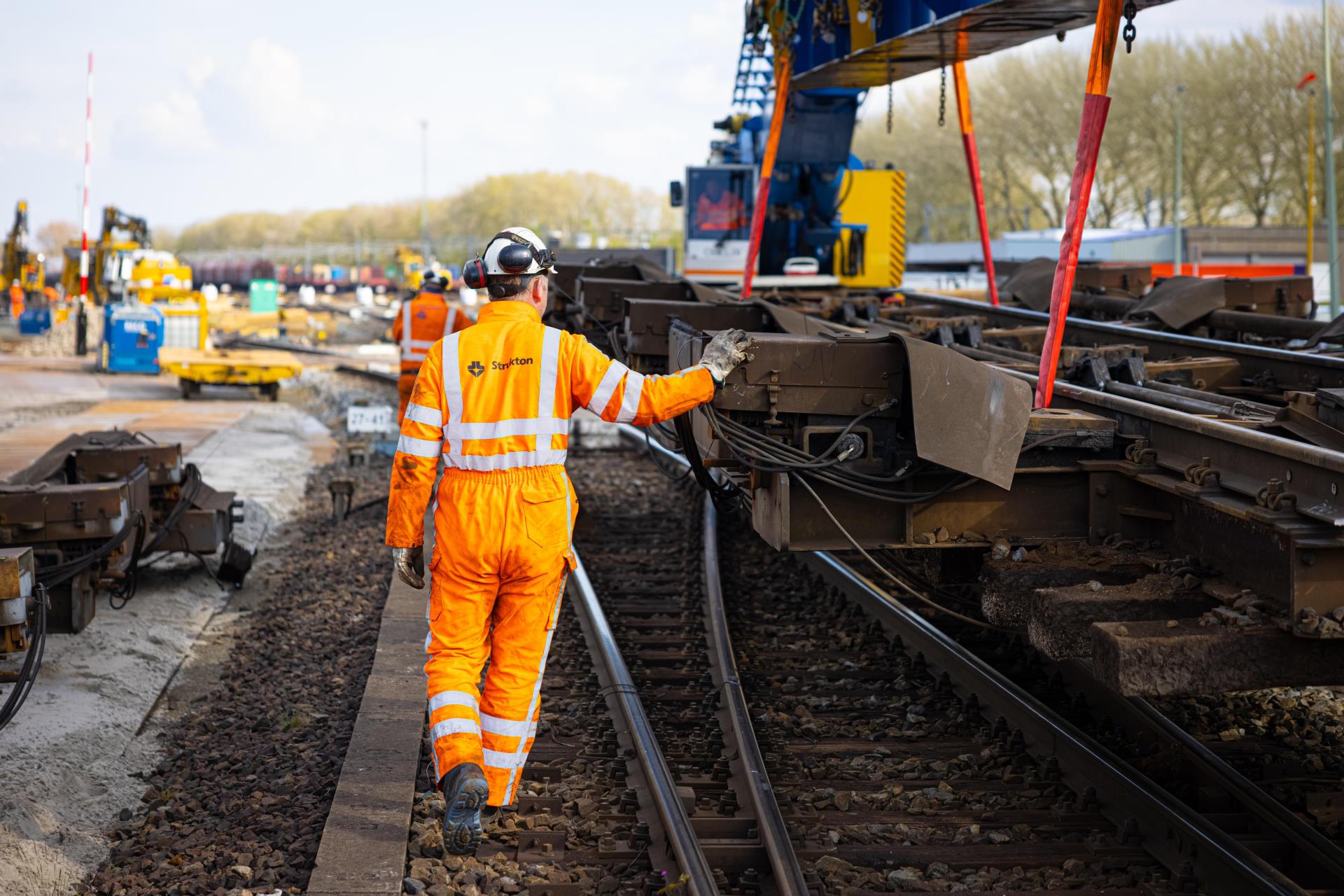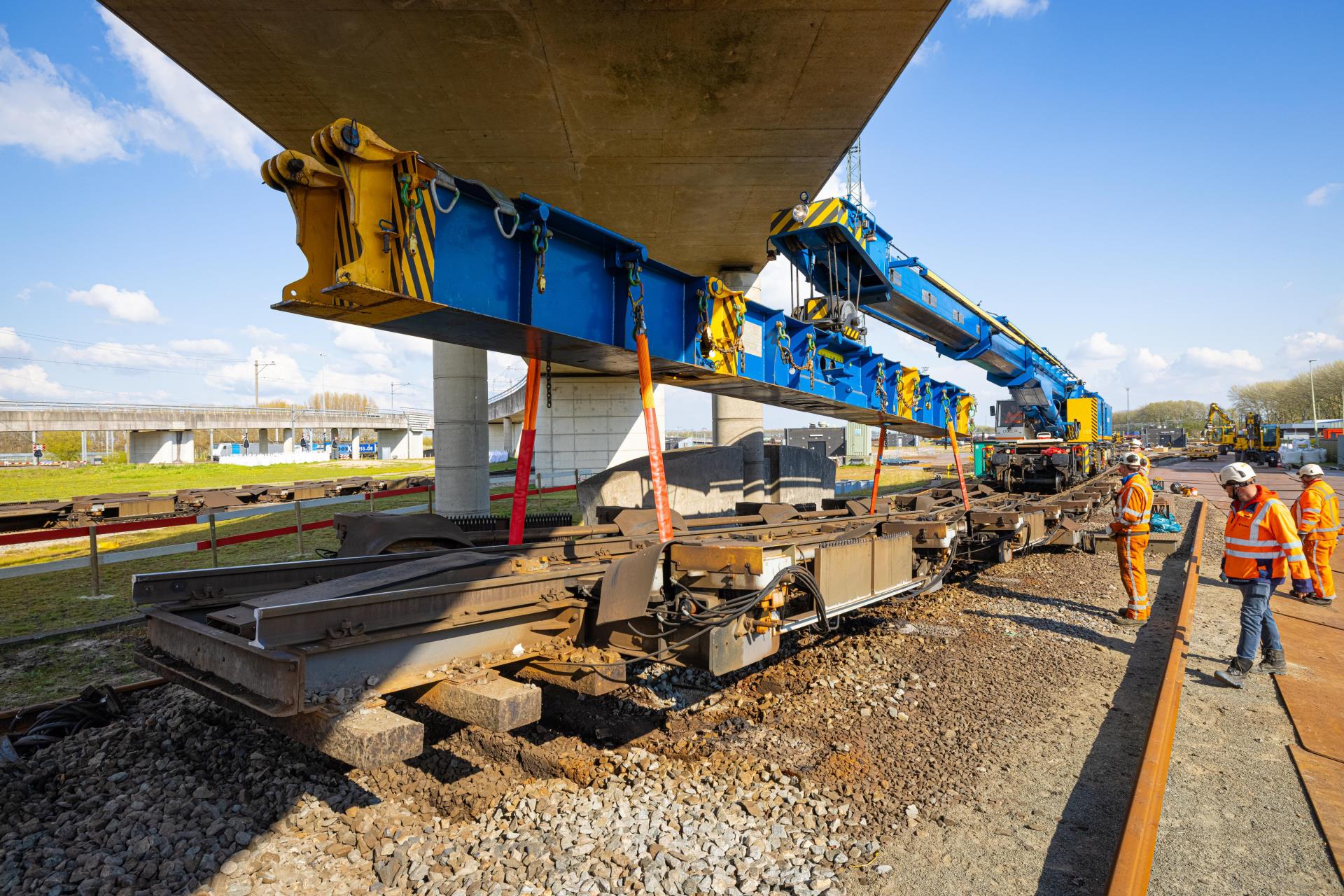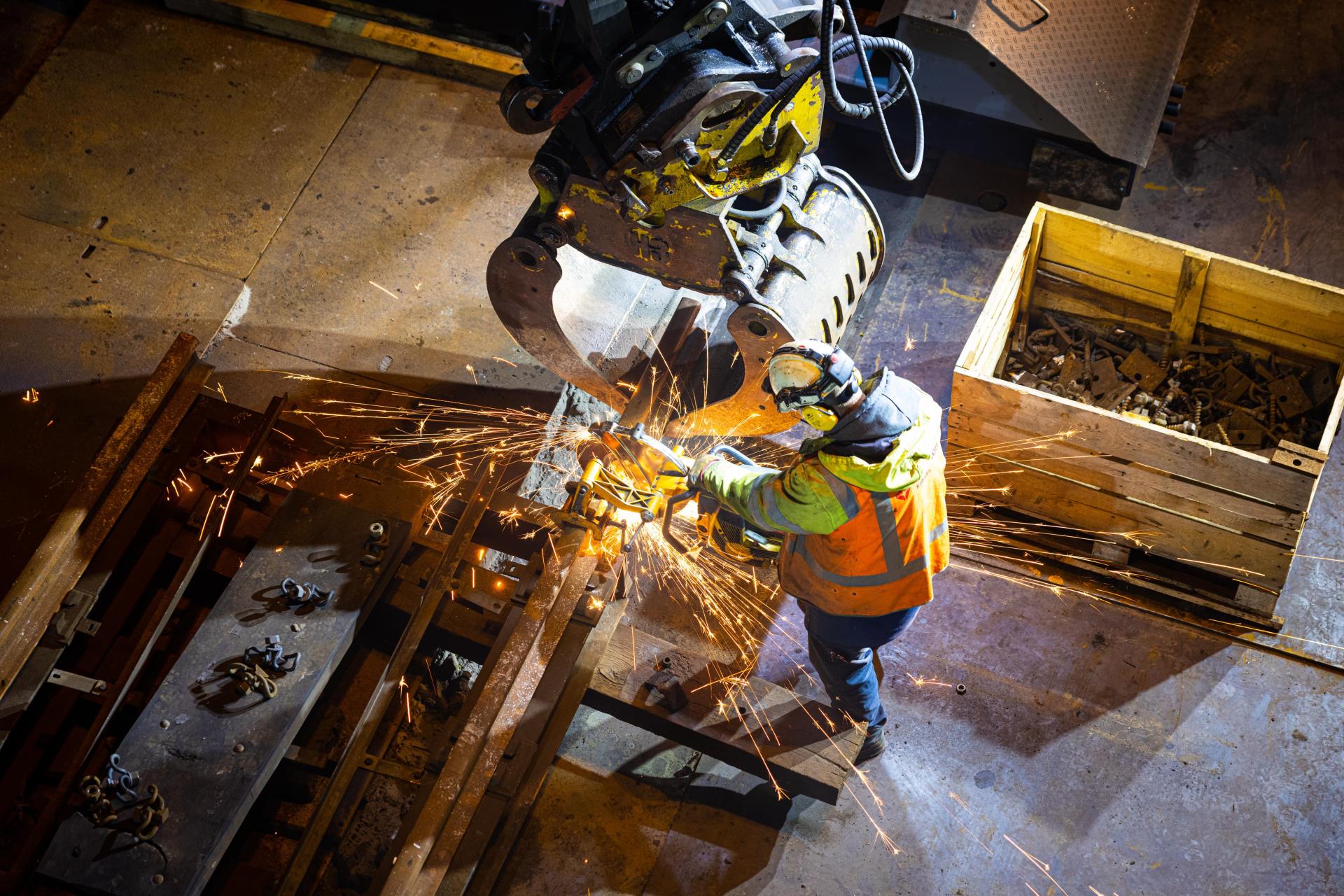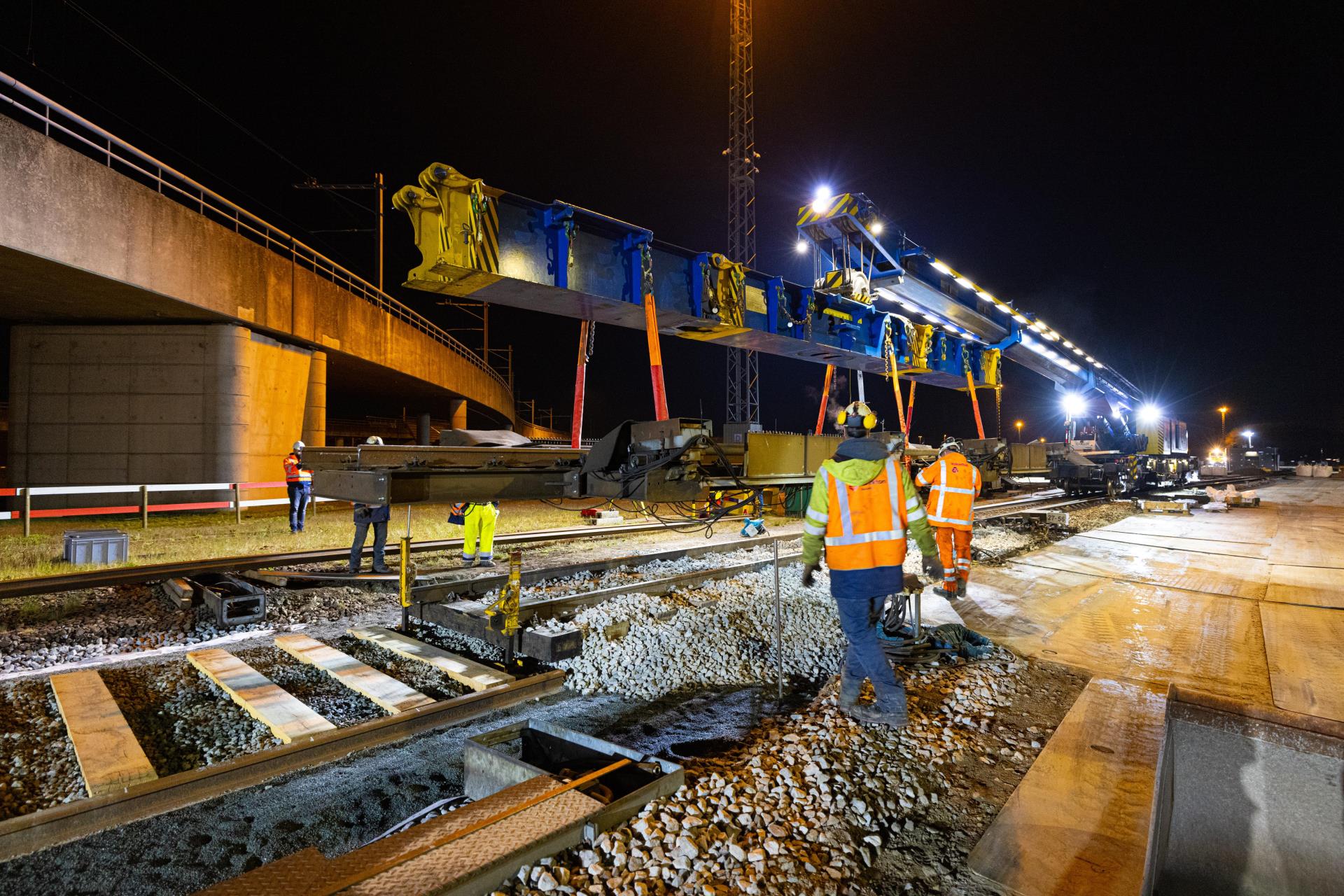 Replacing the main rail-mounted brake 2
Working on the main rail brake
Replacing the main rail-mounted brake 2
The tamping machine at work
Replacing the main rail-mounted brake 2
Working on the main rail brake
Replacing the main rail-mounted brake 2
Only with this Obelix the main rail brake could be lifted
Replacing the main rail-mounted brake 2
Our craftsmen at work
Replacing the main rail-mounted brake 2
The main rail brake is lifted into two parts and then taken apart
Replacing the main rail-mounted brake 2
Welding
Replacing the main rail-mounted brake 2
Replacing the main rail brake with the Obelix