Digital Twin for Rail
WillowRail. The rail asset management toolkit of the future. Advice and insight into the condition of the comprehensive rail network.
Rail networks will play an increasingly important role in future mobility. The number of train passengers is expected to grow considerably in the coming years. The management of a future-proof rail network asks for an approach that gives insight into the physical condition of the comprehensive infrastructure. Strukton can provide that insight.
"A digital environment for a physical world."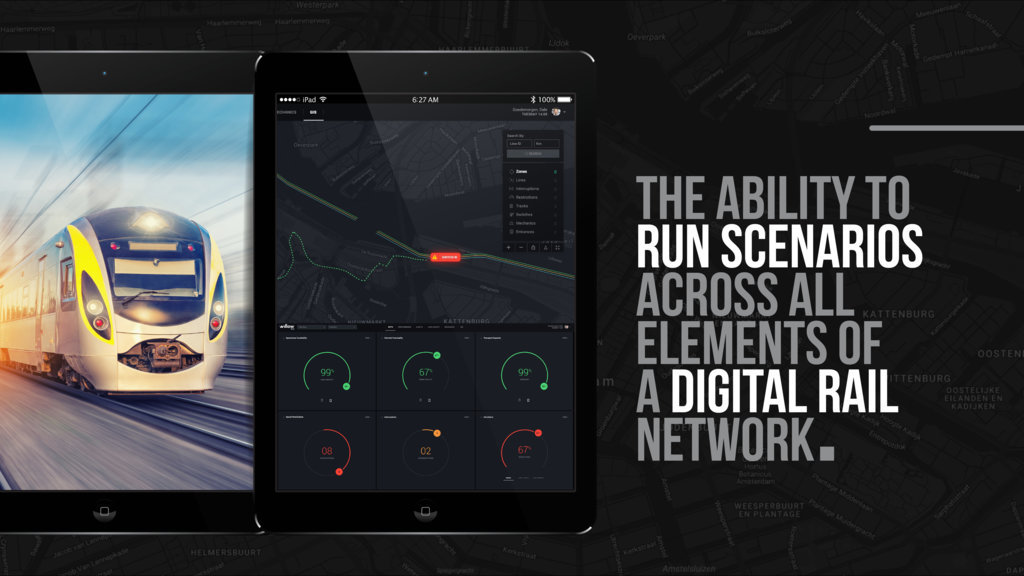 The toolkit of the future.
Insight into comprehensive network
Network scans, measurement & inspection trains, monitoring systems and sensors collect a wealth of data about the condition of rail assets, provide insight into specific assets and give advice about the (future) maintenance required. WillowRail combines the advice and status insights of the individual assets in a user-friendly interface. It is in fact a digital twin of the comprehensive infrastructure making the condition of the network visible at a glance. Using artificial intelligence, combined with the operational planning, the most optimal moments can be selected to perform maintenance or act upon failures. The rail network remains optimally available.
Pushing different buttons in the digital environment makes the long-term effect visible and allows railway managers to determine the most optimal maintenance plan.
WillowRail is much more than the sum of the parts. It is an intuitive and dynamic platform, for which no manual is needed. The toolkit of the future.
The rail asset management toolkit of the future